Haiku, Hana and Molokai residents aspire to represent House District 13
June 26, 2021
MELISSA TANJI
Staff Writer
mtanji@mauinews.com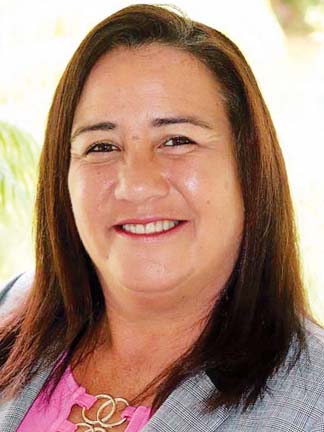 Carroll
A former Maui County Council member, a Hana activist and a former Peace Corps member are among those interested in filling former state Rep. Lynn DeCoite's House District 13 seat.
One of three candidates sent to Gov. David Ige following the retirement of longtime Sen. J. Kalani English, DeCoite was appointed to the Senate District 7 seat on June 17, creating a vacancy in the House that the Maui County Democratic Party will now seek to fill.Both districts cover similar ground — East Maui, Molokai, Lanai and Kahoolawe — though the Senate district also includes Upcountry.Party officials are in the process of receiving candidacy statements from residents interested in the House District 13 seat. The deadline to apply is June 30. The appointed candidate will fill out the remainder of DeCoite's term, with elections in 2022.Jonathan Starr, who is leading the selection process as chairman of the Democratic Party of Hawaii's House District 13 Council, said on Friday that no candidacy statements have been received yet. However, he has heard of maybe six people who are intending to submit their names, which he declined to disclose in case they do not file or fail to meet certain requirements.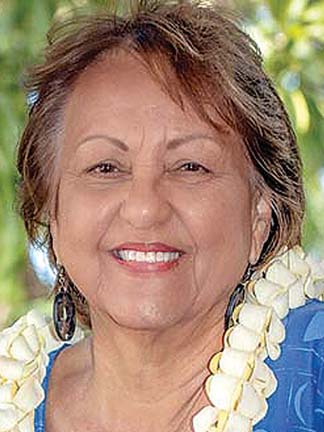 Crivello
Candidates who have confirmed to The Maui News that they intend to submit their names are: former Maui County Council Member Stacy Crivello, former Hana Community Association President Claire Kamalu Carroll and Chase Keali'imalu Nomura, an economic development specialist with Maui County's Office of Economic Development.
Crivello, who held the Molokai residency seat on the Maui County Council from 2013 to 2018, said she continues her community work as Mayor Michael Victorino's liaison to Molokai. The former chairwoman of the council's housing committee, Crivello also works closely with the county's Department of Housing and Human Concerns on housing and homeless issues. Prior to the COVID-19 pandemic and the state Capitol being closed to the public, she was part of Victorino's team lobbying for county issues at the state level.
If selected, Crivello said that her focus would be to make sure that rural areas receive their fair share of funding and are not left out. Areas Crivello would like to work on include ensuring her district has equal funding for its rural schools and enough water, given the ongoing drought and concerns over water usage in the district. She would also like to work on sustainability and food security as well as protecting natural resources.
Crivello also wants to also improve broadband and is interested in looking into electricity costs and renewable energy production, noting that Molokai has the highest electricity rates among the islands.
As for whether she would seek election for the seat if appointed by Ige, Crivello said she "cannot give an answer now."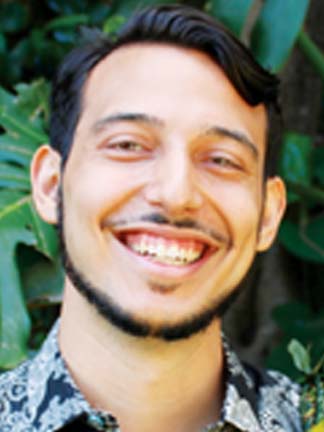 Nomura
Both she and Carroll ran unsuccessfully for council in 2020, and now Carroll is also setting her sights on the House District 13 seat.
Active in the community and part of various organizations, Carroll said she eager to learn at the Legislature. The former Hana Community Association president, who now sits on its executive board, said in Facebook post announcing her intent to submit her name that "I am ready to take challenges of rebuilding our economy and addressing our rural areas such as infrastructure, housing and water issues."
Like Crivello, she would also push to give rural schools the same opportunities as larger schools. Housing is another key topic for Carroll, who said it is difficult to even find police officers living in Hana. She also said she would like to work on climate issues.
Carroll has been meeting informally with community members to assist with issues and pass that information along to the proper channels, whether to DeCoite or Hana police.
Throughout the pandemic, Carroll said she was able to rely on support from her parents so she could volunteer to shop and care for kupuna in East Maui.
If she is selected, Carroll said she would seek election for the seat in 2022.
"I must say that when I do a decision, it's all in. It's not a temporary thought," she said.
Another East Maui resident also hopes to bring his community service experience to the Legislature. Nomura, who lives in Haiku, said that during his time in the Peace Corps as a volunteer teacher in Cambodia, he helped those in need and now wants to help his community.
"I love my island home and the beauty that's all over the place, both in the landscape and in the people," he said in an email. "I've spent time assisting communities internationally and now is the time for me to give back to the community that has raised me."
Nomura said he also worked with the Elections Division in Maui County where he learned about the voting process and laws.
Currently in the Office of Economic Development, Nomura and his fellow staff help people find jobs.
If selected for the short term, Nomura said he plans to work closely with DeCoite to learn as much as he can.
"Not only that, but I want to work collaboratively with her on the efforts she's already begun so that we can bring them to fruition," he wrote.
Whether he is appointed or not, Nomura said that he will make a run for the seat in 2022.
Meanwhile, another candidate who had been seeking the Senate District 7 seat and ran against DeCoite in the last election will not be submitting his name for the House District 13 seat. Instead, Molokai activist and environmentalist Walter Ritte said this week that he intends to challenge DeCoite for her newly appointed Senate seat, running under the Aloha 'Aina Party, as he expressed frustration over the Democratic Party's selection process for the Senate District 7 seat. Ritte was one of six candidates who submitted their names to the selection body.
DeCoite defeated Ritte in the 2020 Democratic primary for the House District 13 seat by just 93 votes.
Former Council Member Riki Hokama of Lanai, who also submitted his name for the Senate seat, said community members have asked him to try for the House seat and that he is "keeping all options open."
The two other Senate candidates selected by the Democratic Party and sent to Ige — Maui County Council Member Yuki Lei Sugimura and Leo Caires, a community leader, agricultural business owner and renewable energy executive — both said they do not live in House District 13 and will not submit their names.
Candidates interested in the House District 13 seat have until 11:59 p.m June 30 to submit their candidacy statements. Applications are available online at bit.ly/ house13app or as a Word document at bit.ly/hd13wordapp. Candidates can also request applications by emailing vacancy@hawaiidemocrats.org.
The Democratic Party House District 13 District Council will convene at 10 a.m. July 3 on Zoom to consider the applications and determine which three names to forward to Ige, who will then have until Aug. 16 to make an appointment.
* Melissa Tanji can be reached at mtanji@mauinews.com.