East Maui Ready (EMR) Emergency Preparedness Info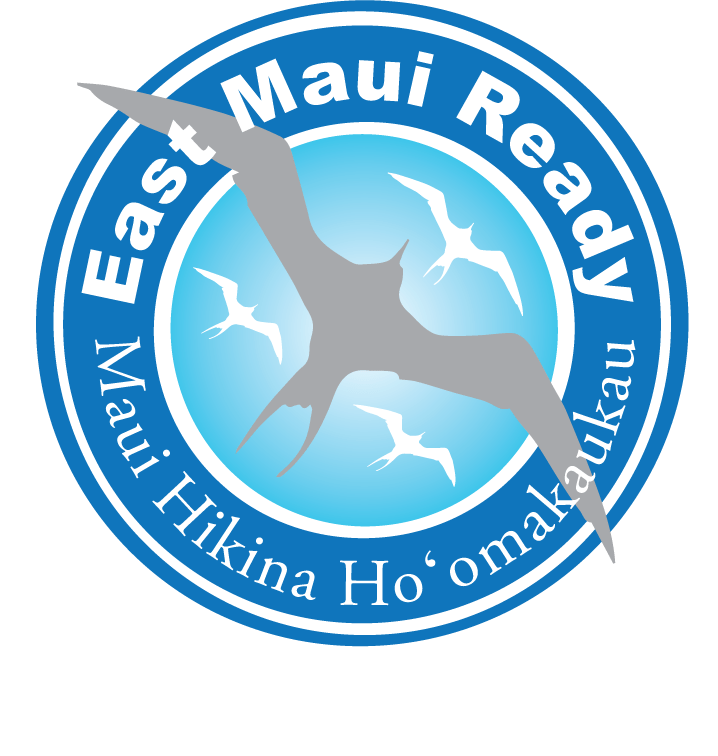 Monthly EMR Meetings
Open to all community members!
Last Wednesday Every Month at 5pm via ZOOM 
Find the link on the event calendar!
Hana Community Email Newsletter
To subscribe via email to Hana Community News and get articles, notices and COVID-19 updates for East Maui delivered to your inbox, send an email to subscribe@hanacommunity.net 
Emergency Preparedness Information from Hawaiian Electric
Please keep the following contact information handy regarding potential severe weather and being prepared! Maui County can experience flash flooding may occur with any heavy rain event and pose dangerous conditions. Information and updates are available on the National Weather Service website at https://www.weather.gov/hfo. We encourage residents to stay informed and be prepared.
For additional emergency preparedness information, please visit the Hawaiian Electric website at www.hawaiianelectric.com/prepare to access the Handbook for Emergency Preparedness. This guide is available in English, Cantonese, Vietnamese, Ilocano and Korean. We also feature a version for keiki.
As with any severe weather conditions, we recommend keeping your electronics fully charged to enable access to information. As a reminder, outage notifications are no longer provided on the County of Maui website. In the event of a power outage you can receive updates by Twitter @MauiElectric or download our mobile app by clicking here: Hawaiian Electric mobile app . To access Hawaiian Electric's online outage map, click here: Maui County Outage Map
To report outages in your area, please call our Trouble Line at Maui: (808) 871-7777, Molokai and Lanai: 1-877-871-8461 (toll free).
For safety information on downed power lines please go to www.hawaiianelectric.com/safety-and-outages/electrical-safety/downed-power-line-safety
and for help with generator safety go to
www.hawaiianelectric.com/safety-and-outages/electrical-safety/generator-safety
KŪHEA ASIU
Public Affairs Specialist, Government and Community Affairs
kuhea.asiu@hawaiianelectric.com
Hawaiian Electric
~ Malama Pono East Maui ~