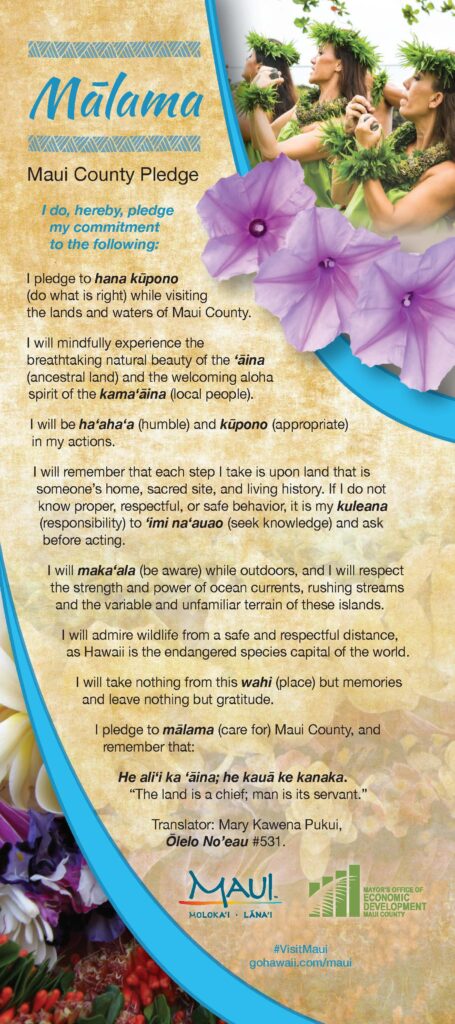 For all drivers on the Road to Hāna…
Here are a few key points  to keep in mind, to ensure the safety and ease of visitors and locals alike:
Drive as slowly and carefully as you like, and use pull outs to let faster drivers pass.

Look ahead for one-lane bridges and tight areas, and yield for oncoming traffic.
Don't stop on bridges, or park where there are "no parking" signs and traffic may be impeded.

East Maui weather and road conditions can pose dangers ~ including flash flood conditions that come with mudslides, high surf and rip tides along the coast ~ read more on our Maka'ala page and connect to county alert notifications.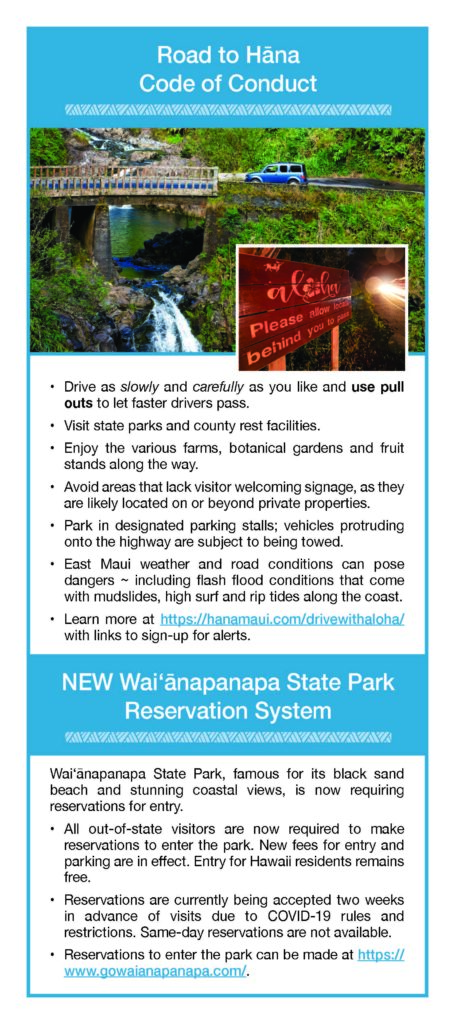 Traveling the Road To Hana?

Check out this video sponsored by the Maui Visitor's Bureau, and produced with assistance from the
Hana Highway Regulation.