With sports on pause, Hana's Perry sisters focus on Project Ho'omana to help those in need
The Maui News
LOCAL SPORTS
May 1, 2021
https://www.mauinews.com/sports/local-sports/2021/05/off-the-court-into-the-community/
DAKOTA GROSSMAN
Staff Writer
dgrossman@mauinews.com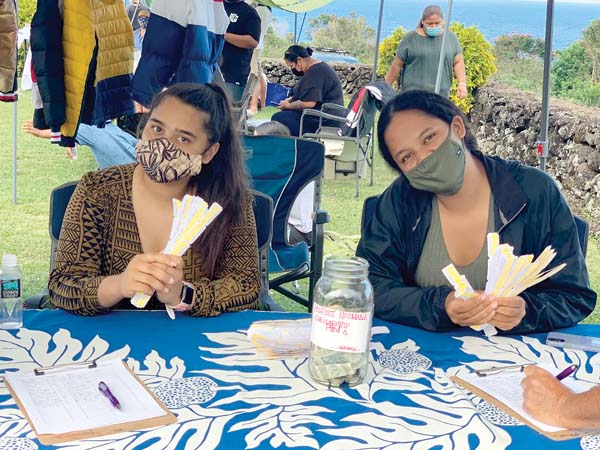 When off the court, the Perry sisters give back.
After the COVID-19 pandemic compromised Maui Interscholastic League play, it wasn't a total loss for Pristine and Tyra-Li Perry, who found themselves doing work for the Hana community during times of need.
The Hana High School volleyball players created Project Ho'omana last year and have since partnered with around 100 food and supply distributions as well as many small fundraisers and holiday drive-thru events along the way.
"Not having sports was kind of junk because it was really hard to stay active and keep our skills going, but we got a lot of interaction with the community and we got to give back to the people we could," Pristine, a sophomore, said Thursday.
Project Ho'omana started off as a school club to promote safety and awareness of the prevalence of underage drinking and drugs in the Hana community, beginning with a sign waving event in East Maui back in 2019. It has since transformed into a year-long pandemic relief program.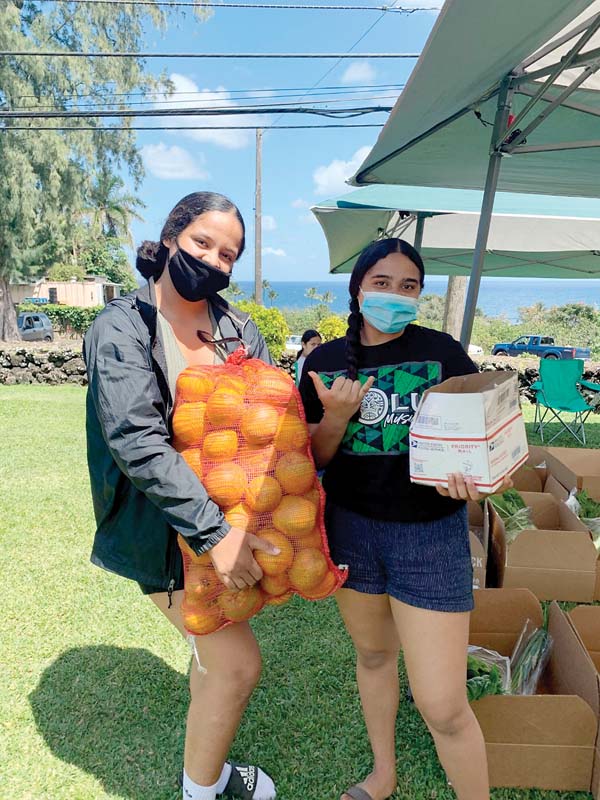 Tyra-Li and Pristine Perry pass out food during a March distribution. In partnership with the Maui Food Bank and Hana Arts, Project Ho'omana is hosting food box distributions every fourth Tuesday of the month from 3 to 5 p.m. at the Hana Cultural Center. — Photo courtesy of LEINAALA PERRY
"I honestly didn't expect it to grow this much, but I'm very happy with the growth we have made," said Tyra, who's finishing up her junior year.
This past year has been a whirlwind of events for the Perry sisters, and picking the most memorable moments is difficult because "each distribution is fun, there's a lot of highlights at each one."
"We met a lot of the local kupunas and got to know them really well," Tyra said.
Ho'omana in olelo Hawaii means "to empower," so once COVID-19 hit, the two teens stayed true to the mission by pivoting their club to meet the needs of local families impacted by the pandemic, which has added up to about 900 hours of volunteer work.
And there's many more to go as the Hana student-athletes continue to partner with local nonprofits, organizations and community groups.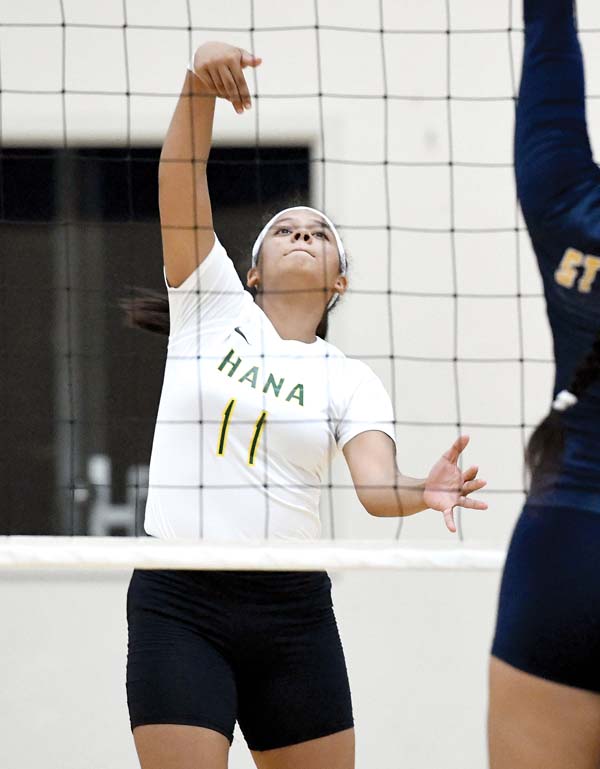 All the free time turned into giving back," said mother Leinaala Perry, who works at Hana High and helps to organize her daughters' philanthropic efforts.
The Perry sisters said that they plan to resume the original goal of educating youth on drugs and alcohol when they return to school and sports full-time, but until then, they are mainly focused on the relief distributions.
In partnership with the Maui Food Bank and Hana Arts, Project Ho'omana is hosting food box distributions every fourth Tuesday of the month from 3 to 5 p.m. at the Hana Cultural Center.
Arts and craft supplies and masks are available for keiki, too. Registration is required.
Pristine and Tyra also fundraised for the first Project Ho'omana financial aid scholarship, which was open to all Hana seniors who have demonstrated compassion and service to their local community.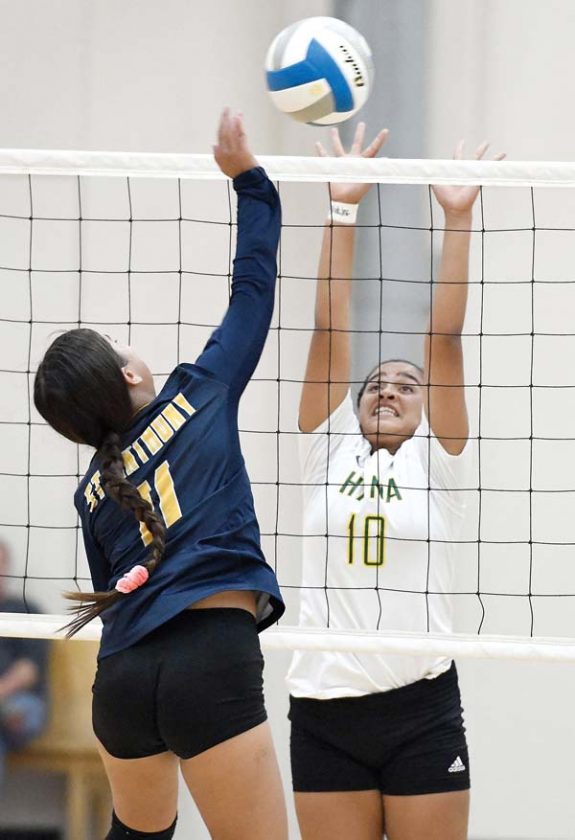 "I personally thought we should give back to the kids of Hana," Tyra said.
Applicants were required to submit verification of at least 150 hours of volunteer work served over their high school career along with a 200-word essay describing the work they did and the impact it made on their life and the community.
The deadline was Friday, and the recipient will be announced at Hana High's graduation.
The siblings originally were going to award a $500 college scholarship but ended up raising $1,000 just by selling tri color mochi and smoked pork and other small fundraisers with family, Pristine said.
"We do a lot of community service so we thought people could benefit from doing good for the community," she said.
Though the sisters agreed that it has been tough not being able to compete for the Lady Dragons and train with the team, they noted how much they've grown and learned from their experiences running Project Ho'omana.
"It was devastating when they said we couldn't have a season and I don't know, it was rough," Tyra said. "But I learned how close of a community we have and how everybody just comes together during hard times."
Pristine added that "everyone pretty much just gives what they have for anyone who needs help."
* Dakota Grossman is at dgrossman@mauinews.com