MAUI IS ABOUT TO GET WEIRD
Yankovic and his band bring their musical hilarity to the Maui Arts and Cultural Center March 26, capping off their 2023 world tour with Weird Al's first-ever performances in Hawaiʻi. …
WEIRD AL IS COMING TO THE ISLAND BESIDE HIS SLACK KEY SECRET WEAPONThe momentousness of this event cannot be overstated: Weird Al is coming to Maui.
If you're unfamiliar with musical satirist "Weird Al" Yankovic, you haven't been paying attention for about the past four decades. The shy accordion player who burst on the scene in the early 1980s with his silly musical parodies has racked up five Grammys, sold out stadiums, and received a star on the Hollywood Walk of Fame.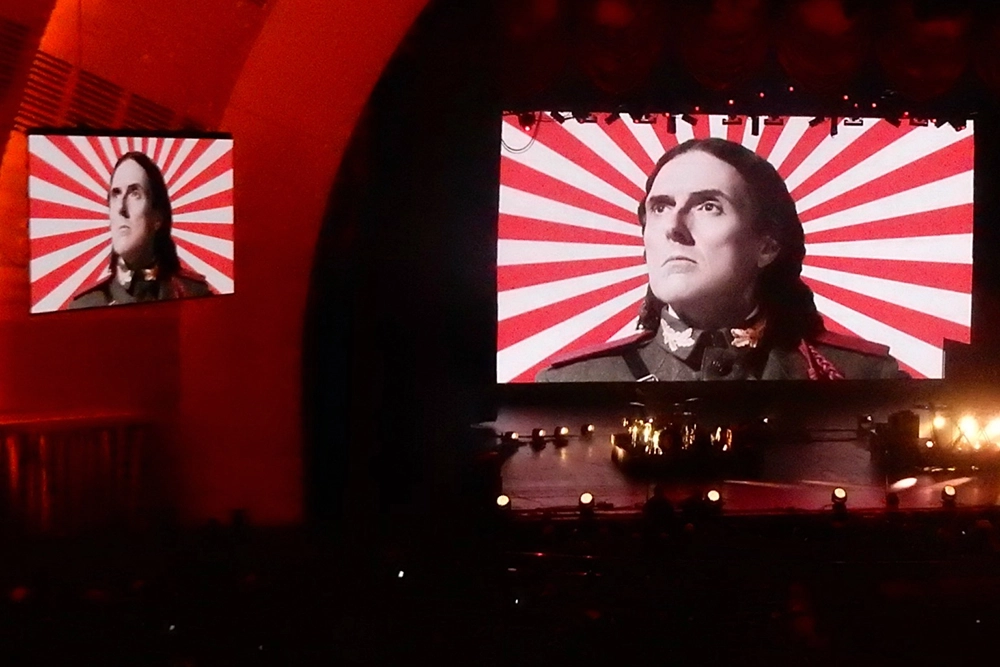 "Weird Al" Yankovich has won five Grammys and earned a star on the Hollywood Walk of Fame. Courtesy Flickr / slgkgc
Yankovic and his band bring their musical hilarity to the Maui Arts and Cultural Center March 26, capping off their 2023 world tour with Weird Al's first-ever performances in Hawaiʻi.
"Logistically, it's just really tough to pull off," Yankovic explained. "It's very expensive to fly gear there, and normally we have a ton of gear, because we're doing a big multimedia show with props, costumes, computer servers, and LED screens—not to mention all the instruments, P.A. equipment, and lights. But our current tour is the absolute most stripped-down version of our show, so we figured if we're ever going to play Hawaiʻi, now's the time."
Yankovic owns a home in Hāna, which he calls "the perfect place to unplug."
He fell in love with the rainy jungle town largely thanks to his longtime guitarist Jim "Kimo" West, who moved there in the mid-1980s and has worked with Yankovic on every recording since his 1982 debut. Like a cellist in the symphony who moonlights in a heavy metal band, West lives a double life. On Maui, he goes by Kimo and has earned a position of respect in the Hawaiian slack-key community.
"Kimo has been with me for 40 years," said Yankovic, "and like everybody else in the band, he's one of the greatest musicians in the world. Plus, he's the coolest guy you'll ever meet."
"I have a long history with Hawaiʻi," said West, who first visited Maui in 1985. "My very first experience was in Hāna, and because I was staying with a local family, I got to go to local parties and luaus, and hear people playing music and local aunties playing ʻukulele. I was kind of thrown into the deep end of Hawaiian culture, I guess you'd say."
He loved fishing for papio off the rocks and hiking up the streams and "all the local stuff." It wasn't long before he began to sink roots. "Once I came to Hāna I decided, 'I'm going to stay here unless I have to tour or have obligations on the Mainland,'" he said, noting that he had joined Yankovic's band three years earlier. "I have a real strong connection to the place."
The house he was staying at when he first arrived had a vast collection of slack key guitar recordings on vinyl, by artists such as Gabby Pahinui, Ray Kāne, Sons of Hawaiʻi, and the Makaha Sons, so he began to explore Hawaiian music. "I was really struck by the slack key," he remembers. "It sounded so much like the place. This music just sounds like it's coming out of the Earth."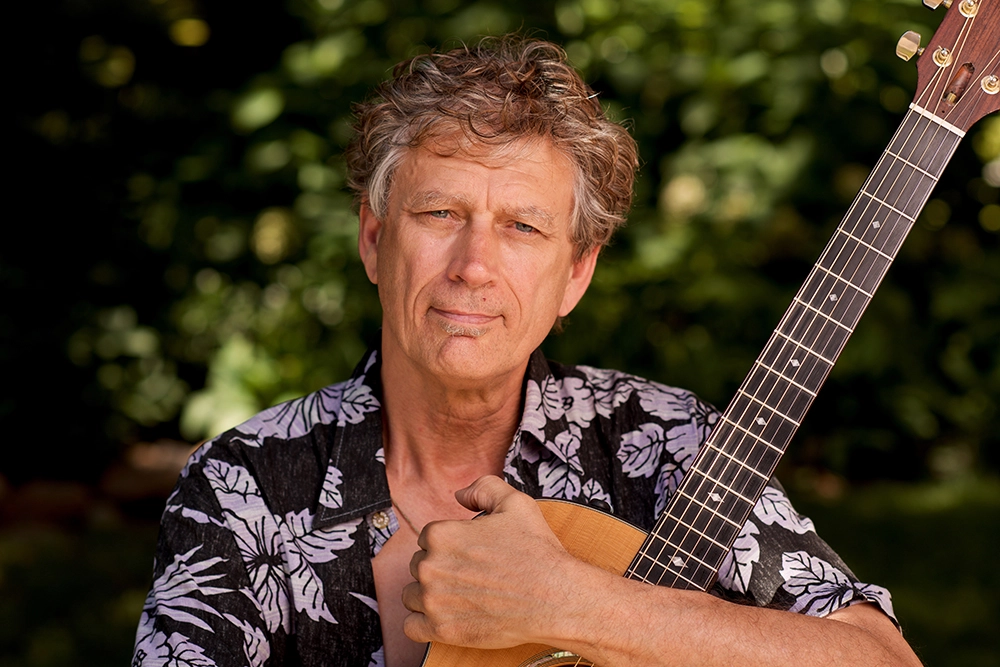 Jim "Kimo" West has worked with Yankovich on every recording and has a music career of his own. Photo by David Bergman Photography
He'd played guitar since age 12, but he didn't take up the slack key style right away, preferring just to listen. Then one day he had a strange experience. A friend of his named James had come to visit him in Hāna and he had enjoyed hosting him and showing him around the island. So when he learned of James' death a few weeks later it hit him hard. Turning to his guitar for comfort in what he called a "heartbreaking" moment, he started noodling around and found himself making up a slack key tune, which he titled "A Lei for James." He recorded it and shared it with the family. Encouraged by their gratitude, he began to share it with others.
"My Hawaiian friends said, 'Hey that's da kine, that's really authentic sounding slack key,' so I got inspired to write more slack key tunes," he said. "It was just something I did for my own enjoyment, you know." But once he had accumulated a dozen or so original slack-key compositions, a friend suggested he release them, and he did. That became the solo album "Coconut Hat" (1999). Its release led to invitations to perform at festivals and collaborations with other local artists.
West now has a dozen of his own albums, mostly instrumental. His 2015 release "Guitar Stories" showcases an eclectic mix of styles, blending slack key with Middle Eastern and Americana music. A follow-up album, "Guitar Stories 2," earned him his first Grammy as a solo artist in the New Age category.
The mild-mannered, cheerful guitarist cherishes his secret life. "It's like a parallel career, because all these years I've been playing with Al, but I've had this other persona," he said. "Both careers are very fulfilling, in the fact that they bring people a lot of pleasure."
Weird Al's albums are about 50 percent parodies and 50 percent original songs. "He'll write original tunes in the style of another band, and they're very creative, very good songs," said West. "Al's an amazing performer and an incredible vocalist." Rather than their greatest hits, they plan to feature some less-famous parodies as well as a bunch of Al's originals at the Maui show.
When we asked Yankovic what we should expect next from the undisputed master of musical parody he replied, "Well, you never know. Maybe instead of polka-fying pop songs, I'll start doing the Hawaiian versions!"
Comedian Emo Philips opens. For tickets visit mauiarts.org.