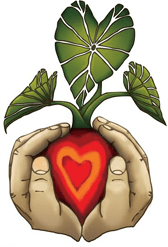 'OHANA MAKAMAE
Behavioral Health Services & Family Resource Center
39 Keanini St., Hana, Maui
Ph 808-248-8538 Fax (808) 248-7099 www.ohanamakamae.org
Executive Director for East Maui Non-Profit Organization on Maui
'Ohana Makamae is looking for a full-time Executive Director to become a part of our team. Please be patient with hearing back from us due to the COVID.
The Executive Director Qualifications / Skills are; Demonstrated leadership and management skills, ability to multi-task, takes initiative, works independently, creative problem-solving skills, enthusiastic, dynamic, flexible, organized and collaborative.
Education, experience, and licensing requirements; Bachelor's degree (minimum), Master's degree in social work preferred. Certified Substance Abuse Counselor, certification required. Experience in grant writing, 10 or more years of non-profit management experience in an operational environment and 5 or more years management or supervisory experience.
A little about us: 'Ohana Makamae "HOME", Mohala I Ka Wai Ka Maka O Ka Pua. (Unfolded by the water are the faces of the flowers.)
On the eastern side of the beautiful island of Maui, there is a small town called Hana. It is the beating heart of East Maui and the home of "Ohana Makamae.
A place where hope dwells, renewal emerges, and healing gains strength.
"Ohana Makamae "Precious Family".
Our mission is "to strengthen the families of East Maui through Hawaiian Culture and Spiritual values."
Send inquiries and resumes to: h.kaiwi@ohanamakamae.org