East Maui Emergency Preparedness & COVID-19 Information
Maui County Residents
Free COVID-19 Testing
Brought to you by
the County of Maui and
Mayor Victorino
The County of Maui is continuing to provide FREE testing to the Maui Residents. We encourage anyone who travels regularly to central Maui, or who is planning to visit East Maui, to ensure they test negative for COVID-19. 
As per the linked MinitMed FAQ: Are there any people/groups of people who are particularly encouraged to get tested?
While we are encouraging all residents to get tested, it is particularly important for people who have frequent contact with the public, hotel workers, school teachers, healthcare providers, delivery drivers, emergency workers, and those who work in retail, food service or high-density workplaces.
You do not need to meet any criteria to be tested. You do not need insurance to be tested. The county is offering these tests completely free to help keep our community safe and healthy.
Visit 
https://www.minitmed.com/pre-register-maui-covid-19
 to schedule for the 
Maui COVID-19 Testing Drives, please pre-register at one of 3 locations – Kihei, Lahaina and Kahului. Each week more dates will become available so please check back. We will be open in all locations at least once a week.
Please see the MinitMed COVID-19 Testing FAQ by clicking here:
You must pre-register for the Free COVID-19 testing (you will not be asked for insurance). If you have any problem pre-registering please call 808-667-6161 ext: 7 for help and more information. The free testing at the community testing sites do not qualify for inter-island travel or other travel requirements.
THE FREE COMMUNITY TEST IS NOT VALID FOR TRAVEL
Add your phone to the fight against COVID-19
AlohaSafe Alert is a free, voluntary and private new service that helps slow the spread of COVID-19. It is the State of Hawaii's official exposure notification app and has been developed in partnership with the Hawaii State Department of Health.
Download the AlohaSafe Alert app to get COVID-19 exposure notifications and help keep Hawaii safe and healthy – all while maintaining your privacy.
This page contains the most recent updates on closures and re-openings of locations, roads, services and businesses in the East Maui region, to the best of our knowledge. 
To submit updates or corrections, please email

info@hanamaui.com.
East Maui Ready is currently meeting monthly on the last Wednesday of each month to discuss ongoing efforts affecting East Maui; and is working to education and prepare our residents in emergency situations. If you would like to participate please email hbc@hanabusinesscouncil.com to be added to the monthly meeting invite.
Visit the East Maui Rat Lungwork Taskforce website for information on Rat Lungworm Disease.

IT IS HURRICANE SEASON! Download the following COUNTY OF MAUI RESOURCES:



To subscribe via email to 

Hana Community News

 and get articles, notices and COVID-19 updates for East Maui delivered to your inbox, send an email to subscribe@hanacommunity.net
MAUI DISTRICT HEALTH OFFICE
General email for questions:
These sources of grocery shopping, meal takeout, and access to produce/products are currently available in Hana.
The following status is current to the best of our knowledge as of January 2:
SHOPPING
Hana Community Relief Van sponsored by Valley Isle Tours delivers orders from Kahului stores to Hana Farmers market every Friday at 4:00.
Hasegawa Store
New store hours starting Monday, May 11:
Monday- Friday: 7am-6pm
Saturday & Sunday: 7am- 5:30pm
New shopping rules: Customers are able to come into our store with some strictly enforced rules to keep everyone safe & healthy.
Facemask/covering is required to enter the store No entry if you are sick (coughing, fever, etc.)
Face mask cannot be removed while in the store
Sanitize your hands before entry into the store
Limit of 6 customers in the store at any one time
One person per household
One cart per customer (staff will sanitize after each use)
Practice social distancing (6ft) in and out of the store – no loitering
Come with a shopping list
We will enforce a time limit for shopping
Prior to entering the store, detailed instructions will be given at the door
Kupuna shopping hours are from 8-9am
For those who still want to minimize exposure to people, we are still offering telephone orders. Telephone orders will be available for pickup the next day.
We are all in this together so please be patient as we enter this next phase of this Covid- 19 event. We got this Hana!!!!
UPS & FedEX pick ups will be done through the back door.

Hana Ranch Store

Hana Ranch Store is open for customers to enter the store. 
6 customers at a time, one person per household.
Must wear face mask (we have if you need one)
8 am to 6pm daily
9:00-10:00 Kupuna Hour

Propane Hours
8 – 11:30am and 12:30 – 3:15pm

Please call:
270-5295
270-3295
868-1190
344-6541
PRODUCE & PRODUCTS
Hana Farmers Market every Friday from 2:45 – 4:30 (winter hours thru January) in Hana Town Center. Kupuna (65+) shopping starts at 2:15. Place orders at hanafarmersmarket.org for weekly pickup at the farmers market. Accepts SNAP/EBT payments online and at market.
Hana Fresh Farm Stand is open Thursdays, 11a–2p for pickup only (stay in vehicle).
Microgreens are available from Shone and Froyam Edel – call 248-7568 or text 808-281-5508 to arrange pick-up or delivery.
Mahele Farm community volunteer days are suspended. 
FOOD DISTRIBUTION
'Ohana Makamae food bank distribution occurs every 1st and 3rd Tuesday of each month from the back of the house, on a "first come first serve" basis (for families that meet criteria), from 9-11am.  Clients remain in vehicles and wait for staff to assist you. For info call 269-0069 (mornings) or 281-9214 (afternoons).
Additional food source updates will be posted here as they are available. To submit updates or corrections, please email info@hanamaui.com.
East Maui Business & Services Updates
The following status is current to the best of our knowledge as of October 12:
Most recent updates at top of list
Kīpahulu District of Haleakalā National Park are open for day-use only from 9:00 am to 5:00 pm. The Pīpīwai Trail and Kūloa Point Trail are also reopen. As of Oct. 31, this also includes weekends.
Hana Thrift Store is open.
Hana Youth Center and Hale Hulu Mamo are open with COVID guidelines in place – call each agency for details.
Kupuna Yoga at Ala Kukui has resumed on Tuesdays from 10-11.
Hana Public Library is open for limited services. Requested holds pick-up, Internet reservation, book drop. Mon & Tues 9-4, Wed & Thurs 11-7, Friday 11-4. Closed for lunch.
Hana vehicle safety inspections reopened on  July 11. Make an appointment and get the new guidelines at Hana Pit Stop.
Waiʻānapanapa State Park is open.
Kahanu Garden is open again for self-guided tours M-F 10am-3pm.
The County of Maui beaches and parks are open 7 am to 7 pm (with social distancing requirements), including Hana Ball Park, Hana Bay Beach Park (Kapueokahi), Pa'ani Mai Park, Hana Ballpark Tennis Courts and Keanae Park.
Hana Farmers Market is open on Fridays with winter hours through January of 2:45 to 4:30 pm in Hana town, with kupuna-only shopping from 2:15-2:45—pre-order at hanafarmersmarket.org for pickup at the market. 
 
Hana-Maui Resort (formerly Travaasa Hana) is open for guests as of Nov. 20. Hana Ranch Restaurant is open for dining with outdoors seating, and appropriate guidelines in place.
Hana Health

will see patients by appointment only (call 248-8294), except for emergency, with priority given to those who are actively sick, injured or unwell. 

Kupuna hours in the clinic on Tuesday/Thursday between 7am-12pm, lab and medical appointments available – call ahead to schedule. If you believe you have symptoms of COVID-19, call Hana Health and follow 

instructions

 for possible testing.

Do you need help applying for health insurance, unemployment or SNAP benefits? Please call Sassie Keaulana on Tuesdays from 8:30am-11:30 am @ 248-7515 ext# 41 

Hui No Ke Ola Pono office is closed to walk-in appts, but please call 442-6861 for assistance.  SNAP and Quest applications available; priority given to families who are unemployed as a result of COVID-19.  Notary services available, call for appt.
Hana Arts YouTube Channel 

offers engaging programs for keiki at home.

Bank of Hawaii Hana Branch is open with kūpuna hours 3:00 – 3:30pm (see availability of services for details and updates).
Hāna Kai is open with discounted rates. 
'Ohana Makamae will continue providing services.  Offices are closed, but staff will provide services remotely.  For more information about counseling services, please call 269-0069 (mornings) or 281-9214 (afternoons).  
County of Maui offices are closed to the public. DMV office is open.

Hana Landfill

is open normal hours.

MEO is still taking kūpuna for appointments on the other side. Limited seating.
Kaumahina State Wayside, and Pua'a Ka'a State Wayside are closed (including restrooms).
First Saturday at Hana Maui Resort is cancelled.
All Hana Arts youth programs and Art Barn classes are paused; all public events are postponed and will be rescheduled.
Hana Cultural Center Museum & Gift Shop is closed.
Additional closures and updates will be posted here as they are available. To submit updates or corrections, please email info@hanamaui.com.
For more information, please visit:
Hana Community Email Newsletter
To subscribe via email to Hana Community News and get articles, notices and COVID-19 updates for East Maui delivered to your inbox, send an email to subscribe@hanacommunity.net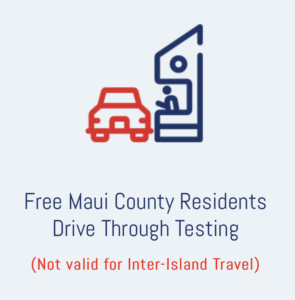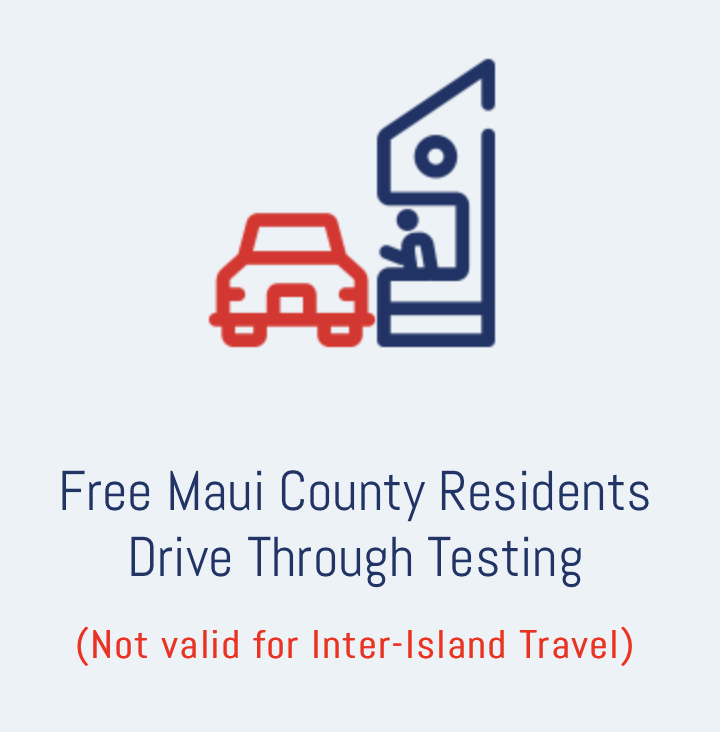 News
PRESS RELEASE For Immediate Release January 8, 2021 Free Drive-Through COVID-19 Testing set for Thursday, Jan. 14, in Hana Participants must pre-register for free testing Free drive-through COVID-19 testing will be available for Hana residents on Thursday, Jan. 14,
Read More »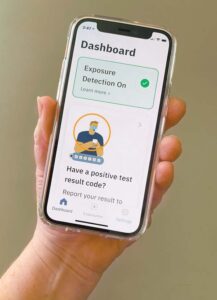 News
App notifies people who may have been exposed to COVID-19 The Maui News NOV 27, 2020 MELISSA TANJI Staff Writer mtanji@mauinews.com Hana and Lanai are the first communities in the state to try out a pilot program application that notifies
Read More »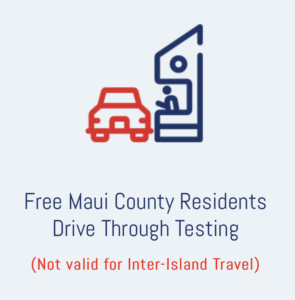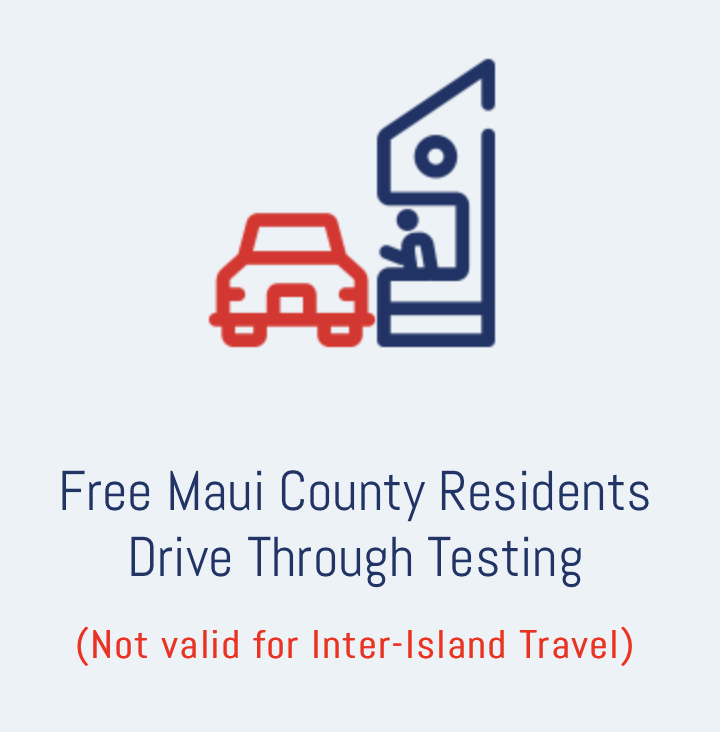 Events
PRESS RELEASE For Immediate Release November 27, 2020 Drive-Through COVID-19 Testing set for Saturday, Dec. 5, in Hana Participants must pre-register for free testing Drive-through COVID-19 testing will be held on Saturday, Dec. 5, from 9 a.m. to 2
Read More »